Cash on Delivery
Cash on Delivery
–
Cash on delivery (COD)
is a popular payment method used by consumers for online purchases. With
COD
, customers can pay for their orders only when they receive the goods, ensuring that they are satisfied with the product before making payment. This type of payment method has become increasingly popular due to its convenience and security. AGL Shipping Dubai, Sharjah, Abu Dhabi, UAE does Cash on Delivery Services in UAE, Saudi, Oman. As most of the Small online Stores and e-commerce Companies that do not have the capacity to deliver their Online product orders, collect payment on delivery can utilize our COD services for Fast and Quality delivery. Our Cash on Delivery Services are convenient for the consumer, especially when they order
eCommerce Shipments
. Cash on Delivery payments also allow for Fast Delivery, reduce the cancellation of pre-order merchandise, also reducing the burden of credit card minimum payment requirements.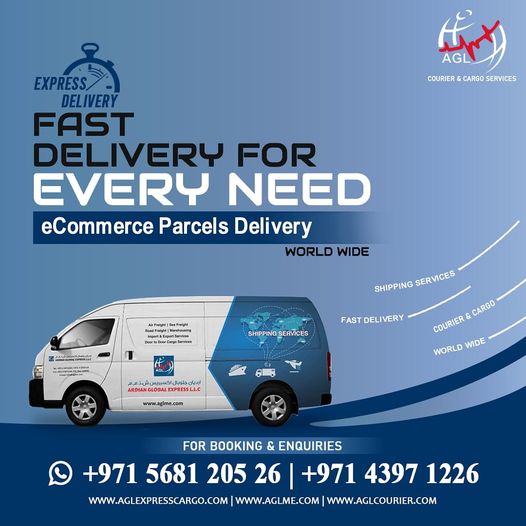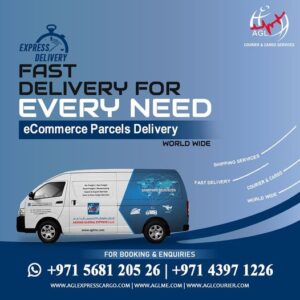 COD Services in UAE
COD Services in UAE
– One of the main benefits of Cash on Delivery (COD) is that it reduces the risk of fraud for both the consumer and the seller. Since payment is only made once the goods have been received, there is less likelihood of a scam or fraudulent transaction taking place. This gives consumers peace of mind and confidence in the online shopping process. Are looking for a Cash on Delivery Service Company in Dubai, AGL Courier if the no 1 choice as your delivery partner, Covers entire UAE, Saudi, Oman. AGL Shipping Provides Cash on Delivery Service in Emirates, Our Cash on Delivery Services are available only for Non Food Items. also Cash On Delivery (COD) payment has to be on Cash basis.
Professional COD service in Dubai
Cash on delivery is not offered to consumers who already have a credit or debit card.
Cash on delivery payment collection is a cash based system.
In order to be accepted, an entire check (stamp or signature only) must be
Best COD Service in UAE
Best COD Service in UAE
– Another advantage of Cash on Delivery (COD) is that it is accessible to those without a credit or debit card. Some customers may not have access to traditional forms of payment, making COD an ideal option for them. It also provides a sense of security for those who are not comfortable with making online payments using their card details. Now a days Most of the people are buying online in the UAE Oman, Bahrain, Qatar & Saudi and the e-commerce industry is growing very fast, and most of the customers prefer transactions through COD Payment instead of paying through credit card or Debit Card, AGL Shipping Emirates does Cash on Delivery Services to KSA from UAE, provides cheapest Cash on Delivery Rates for KSA Sector from UAE.
Cash on Deliver to Saudi
Cash on Delivery to KSA
COD to Saudi
COD to KSA
COD Service to Saudi
COD Service to KSA
Cash on delivery Service to Saudi
Cash on Delivery Service to KSA
Fast Cash On Delivery in UAE
Fast Cash on Delivery in UAE
– For sellers, COD provides a level of security as well. They can be confident that payment will be received for the goods that have been delivered, reducing the risk of non-payment. This can be especially useful for small businesses that may struggle with cash flow. AGL Courier offers an affordable solution with its COD service in Dubai. AGL can arrange delivery of your products to customers also can collect payments. small online businesses and e-commerce companies no longer have to invest on delivery personnel and assets. AGL Shipping Offers Cash on Delivery Services across UAE, Dubai, Sharjah, Ajman, Abu Dhabi, Al Ain, Furjairah, Ras Al Khaimah, Umm Al Quwain.
Domestic Cash on Delivery in UAE
Domestic Cash on Delivery in UAE
– Despite its many benefits, COD is not without its limitations. The main disadvantage is that it can be more expensive for the seller due to the cost of handling cash transactions. Additionally, the process of receiving payment can be time-consuming and may not be feasible for all types of goods, such as large or fragile items. AGL Shipping UAE provides Local Cash on Delivery Courier Services in UAE, Local Courier Service in UAE, Domestic Courier Company in UAE, Domestic Shipping Service in UAE, Local Courier Companies in UAE, Local Shipping Companies in UAE, Domestic Delivery Service in UAE, Local Delivery Service in UAE, Cash on Delivery Services in UAE, COD Services in UAE, Cash on Delivery (COD) in Emirates. In conclusion, COD is a convenient and secure payment method that is widely used by consumers and can benefit both buyers and sellers. It is a popular choice for those who do not have access to traditional payment methods, or who prefer to pay for their goods after receiving them.